Step 1
Pick a name for your site.
Step 3
Install WordPress
WordPress is the tool, we're going to use, to build our ecommerce website. It lets you build your site easily, without any coding (or programming).
Step 4
Choose your theme. Find the theme suits you the best.
Step 5
We have shown this section using Astra WordPress Theme
1. Install Astra Plugin
When using the Astra theme, this plugin will help you import ready-made designs into your website. This means you don't have to spend time on designing from scratch.
2. Import Demo Content
Once the plugin is installed, you can import the demo content, by clicking 'see library'. Try to pick a design which matches closest to your vision of the final website.
3. Edit the Content
After importing the design, it's now time to start editing & adding your content. To edit any page of your site, simply go to that page and then click "edit with Elementor".
Step 6
Customize theme from the built in customizer as you like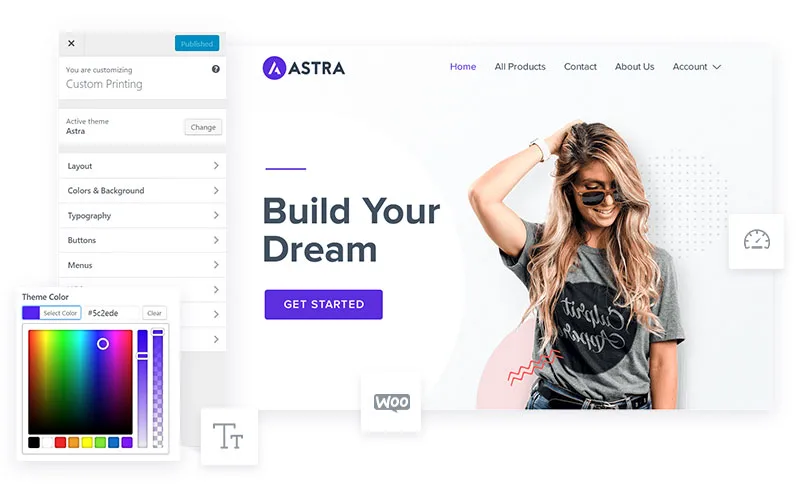 Step 7
Secure your website with the top rated and most effective security plugin
There are a lot of good security plugins for WordPress are available in the market. We recommend using Sucuri for the best security and performance. It has firewall protection, login protection, file security and many more. It just gets you out of any tension of website security and hacking.
Congratulations
You're ready to launch!
If you've followed the steps in this guide, you should now have a fully-functional WordPress Website!
Need help with your site?
Let us do all the things for you. We are here to make you a great website
If you don't have time or the opportunity to make a website for yourself we are here for you. Let us take care of that. Just contact us by the following form and we will get back to you soon.
Allow us to help
You just sit back, relax and leave everything to us. Chill and stay safe while we make your website.